PAX VAPORIZERS
The leaders in vaporization
From Tech to Lifestyle

The PAX brand was built positioned as the most premium vaporizer on the market. This created a very tech-forward brand positioning. As new vaporizer competition hit the market, PAX found the need to evolve their branding to reach new audiences and to stand apart from the rest.

Experience Brand Positioning

Collaborating with the PAX team, we developed a new brand strategy and positioning. From a series of consumer studies, we found that the vaporizer consumer uses vaporizers to elevate life experiences. This insight lead us to evolve PAX's historic tech forward brand positioning to an elevated experience brand positioning. The content we created for the brand put people at the center of the experience, with PAX there along the way to help keep you elevated.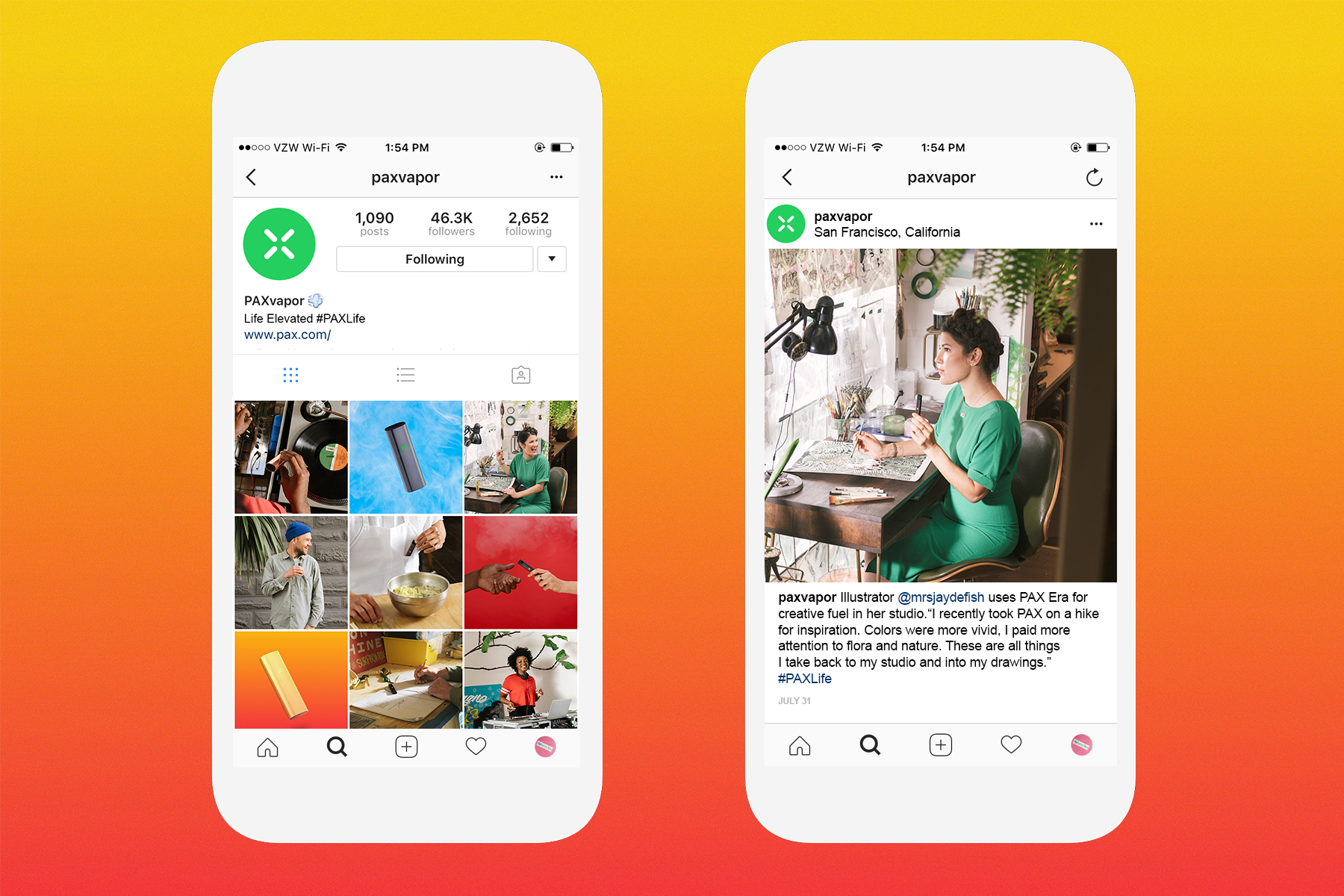 Collaborators:
Lauryn Livengood
Erica McCarthy
William Leung
Richard Mumby
Eric Haines
Matthew Reamer
Simon Goetz