GOLDMINE
A modern wellness brand on a
mission to help you manage stress.

Goldmine Adaptogens, a woman-founded SF based company, is on a mission to help people ease stress and feel better. Adaptogens are ancient herbal medicines brought into modern light—proven to help our bodies manage stress on the mind and body. An inclusive and approachable brand, the identity takes a stand on a friendly personality that can relate to the stressors we all experience in these modern times.


Our role was to build a cohesive and compelling visual brand story from scratch—with a fresh, authentic and relatable voice.
See more at
DRINKGOLDMINE.COM
or on
INSTAGRAM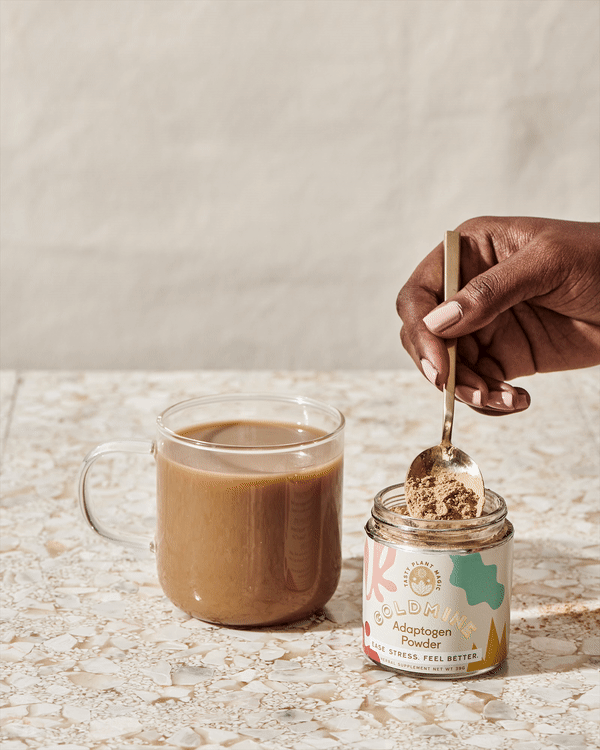 Collaborators:
Rachael Gorjestani (Co-Founder)
Julia Stotz (Photography)